The Weight of Data Shouldn't Make You Wait for Data
As smartphones become more powerful, your customers are creating content at an exponentially increasing rate. With the expansion in data payloads and more frequent upgrades, customers are now facing longer wait times as carriers struggle to transfer information from old phones to new ones.
Impact Your Bottom Line
Synchronoss Backup and Transfer is an all-in-one solution that benefits the retail, online, and customer care channels. It streamlines operations, minimizes churn, improves customer satisfaction, and generates new revenue streams.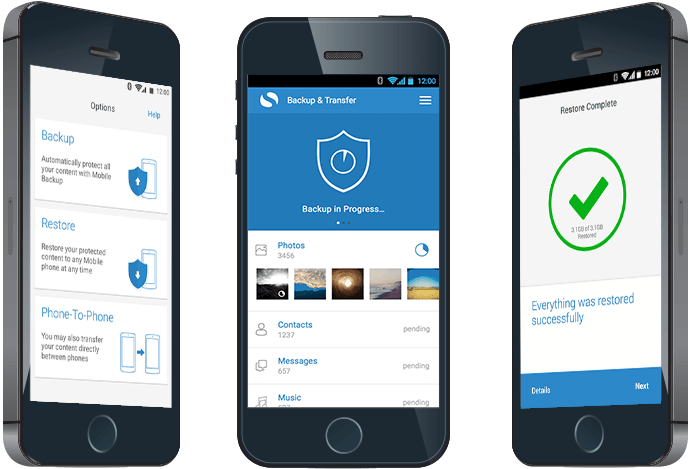 Keep Your Customers' Memories in a Safe Place
Synchronoss Backup and Transfer is a comprehensive and flexible cloud transfer solution that empowers each channel and gives customers total protection of their content.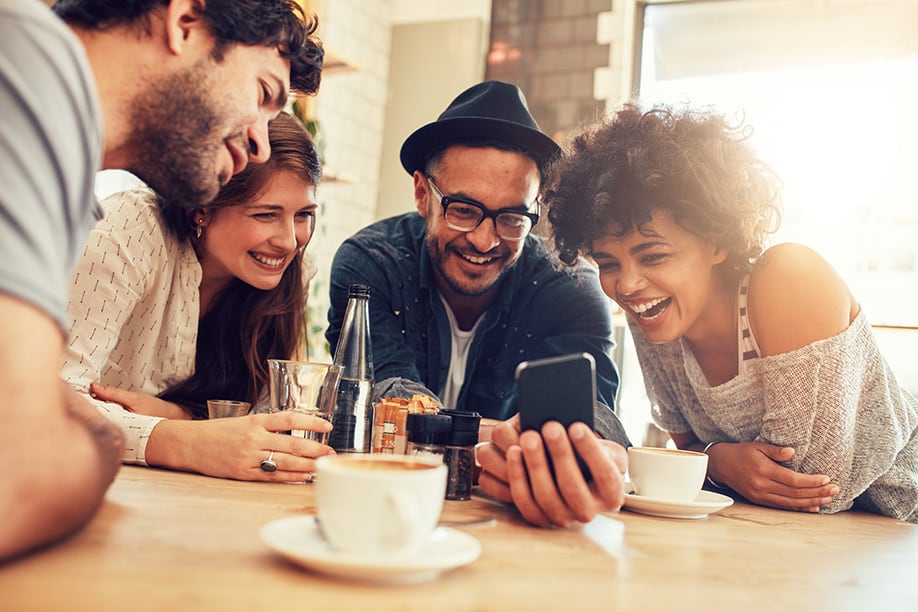 Complete protection of data, even if a phone is damaged, lost, or stolen
Fast device setup – no care call or retail store visit needed
Flexibility to choose what content to transfer or back up, and when to schedule backups
Convenient – just download the app and access Wi-Fi
Provides an intuitive experience that can be stopped and restarted without content duplication
Supports the most important data classes: contacts, call logs, messages, photos, videos, music, and more
Speed Up Retail
Synchronoss Backup & Transfer improves the overall customer experience, decreases transaction time, increases revenue per sales rep, and improves NPS.
Multiple transfers can occur at one time, allowing for easy adjustment of customer traffic flow
Allows store reps to focus on plan upgrades, accessory sales, and other key initiatives
Improves customer experience through reduced wait times
Backup/restore solution eliminates the need for future in-store transfers
Universal solution for reps to use for all customers, reducing training, and customer interaction times
Drive Online Customer Self-Service
Synchronoss Backup & Transfer allows your customers to perform transfers at home, reducing non-revenue-generating retail traffic and enhancing the customer experience.
Drives more transactions through the online channel by providing an at-home solution
A simple, do-it-yourself, step-by-step process
Backup/restore solution eliminates the need for future in-store transfers
Eliminates customer barriers when upgrading or switching networks
Improve Operational Efficiencies in Your Customer Care Channel:
Synchronoss Backup & Transfer simplifies the transfer process, which reduces customer calls and call resolution time.
A universal solution for reps to use for all customers, reducing training and call resolution time
Remote assistance through care reps can reduce retail visits
Reduces the number of calls focused on questions about transferring data
Valuable content restore option for situations requiring customers to revert back to factory settings
Data restore options for lost, stolen, or damaged devices