Synchronoss helps businesses transform email and messaging from cost centers to revenue generators, through multichannel messaging offers that deliver enhanced security, identity management, and customization. And with over 400 million mailboxes installed globally, we always keep our customers a step ahead.
Messaging Marketplace
Synchronoss Messaging Marketplace is an integrated messaging and transaction platform that offers advanced messaging and OTT-modeled commerce capabilities.

The platform allows service providers to innovate their messaging experiences and business models to keep pace with the industry's leading messaging and commerce platforms.
Email Suite
Flexible email and messaging solutions backed by 99.999% reliability.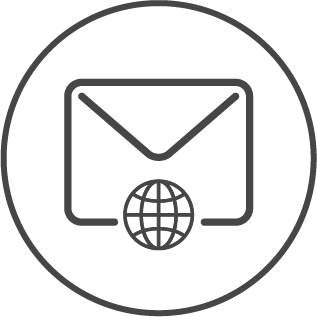 Email Suite is a platform for expanding your subscriber base and adding new revenue streams. Subscribers look for an easy, end-to-end solution to make sense of their different data and communications from their service providers. To stay competitive, service providers must offer more feature-rich, reliable, and secure messaging – on any device – through integrated email, chat, voice and video messaging.
Regaining customer mindshare from over-the-top (OTT) providers, including Google, Microsoft, and Yahoo
Increased subscriber "stickiness," resulting in higher trust, lower churn and increased brand reputation
More cross-sell and upsell opportunities through seamless integration of advertising, real-time communications, social media, and other value-added services and applications
Revenue generation through third-party vendors, including items like smart car devices, home security, concierge travel, video streaming, and content services
Secure Server
Synchronoss Secure Server blocks more than 99% of spam, viruses, and malicious attacks with advanced email features that subscribers want.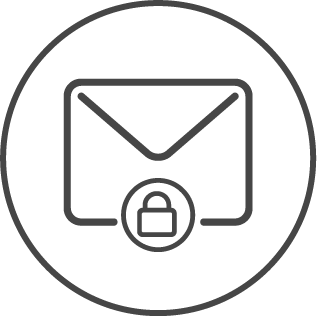 The Secure Server platform was designed from the ground up for the most demanding large-scale environments, with optional advanced email features your subscribers will appreciate.
Unique multi-scan engines from Sophos, Kaspersky, Cyren provide the highest level of protection against ever-changing threats
Industry-leading encryption that does not require private keys, providing significantly higher user adoption
Seamless integration with all industry standard messaging platforms
Sophisticated outbound technology to address compromised accounts
Powerful, real-time, unified management console (UMC) for administrators to manage mail flows
User Experience
User Experience delivers a feature-rich personalized user interface (UI) for emails, contacts, calendars, and tasks that match many OTT provider offers.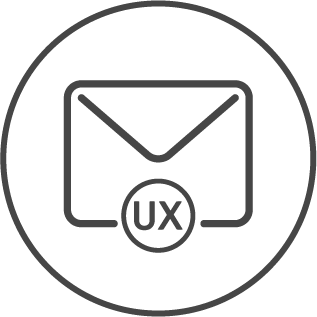 User Experience is intuitive and easy to use, and is accessible on all smartphones, tablets, and desktop devices. It is also fully brandable and customizable, designed from the ground up to provide more engaging mobile and desktop email experiences.
Full productivity information management suite (PIM) – mail, contacts, calendar, tasks, alerts, and invites
Inline media preview for Office docs, PDFs, images, and videos within mail
Aggregated email management from external accounts (Gmail, Hotmail, Yahoo, or any other POP/IMAP)
Advertising ready for integrating third-party applications and value-added services (VAS)
Join the Multi-Channel Messaging Leader
Carrier grade security and performance allows service provider's to own the customer relationship, not OTT providers.