Synchronoss Personal Cloud™
Carrier-Grade Scalability, Security, and Reliability
Just snapping 5 photos a day without downloading a single app results in a device's storage full within 6 months.
— CNet
Synchronoss Personal Cloud™ combines the protection and management of valuable content for service providers. Personal Cloud makes it easier for subscribers to upgrade, switch device platforms, and protect their assets.
Increases customer satisfaction and reduce churn by storing a customers' valuable data
Eliminates threat of customer data loss
Allows lighting fast in-store upgrades and content transfer
Auto generated content keeps customers engaged with cloud and your brand
Supports data classes across all platforms that matter most to wireless subscribers
Synchronoss Out-Of-Box Experience
Discover Your Return on Experience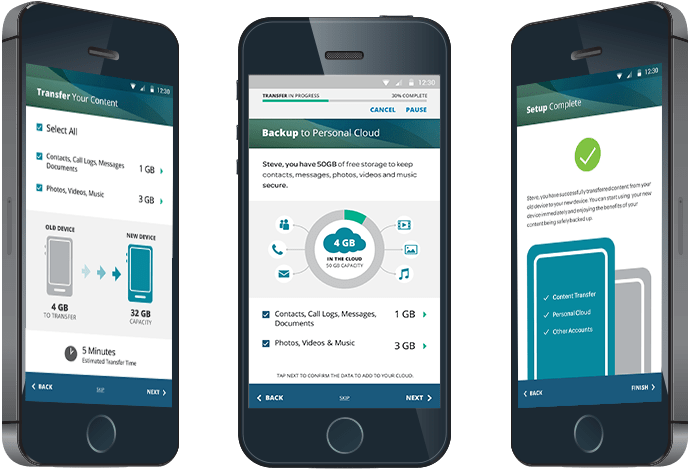 Embrace solutions that drive a consistent experience, reduces cost, and facilitates self-care.
Synchronoss Out-of-Box-Experience (OOBE) is a network activation and device setup solution that improves the overall subscriber experience and makes every customer a cloud customer.
Network Activation: Simple and personalized activation process
Device Feature Setup: Help customers setup Wi-Fi, email, social network accounts, voicemail, and more
Service Integration and Setup: Highlight strategic partnerships, like 3rd party applications and increase revenue
Device Transitioning: Help customers move data from their old device to their new device or simplify restore from an existing cloud account
Promote Cloud: Prompt users to enroll in cloud and drive massive adoption
Scale Your Cloud
With Synchronoss Content Transfer™
Secure, Fast, Wireless Transfer of Content Across OSs, Devices, and Networks
Drive personal cloud adoption by enrolling and synching subscriber's content at the end of the transfer process.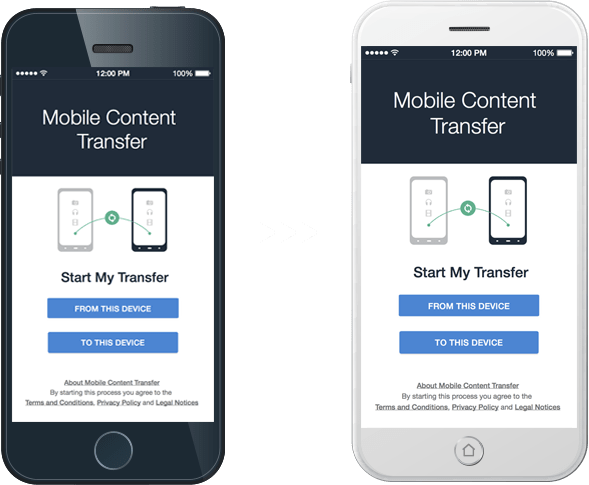 Synchronoss Content Transfer provides a quick, wireless, device-to-device transfer of a subscriber's valuable personal content including contacts, photos, music, videos, and more.
Engage subscribers with your brand and strategic services
Offer a fast, frictionless, positive in-store experience for new devices and upgrades
Provide a do-it-yourself solution for online customers
Reduce care calls and provide faster call resolution time
Improve NPS Scores