Universal ID is a cloud-based platform that delivers unparalleled security while simplifying the overall experience. When users have easy, secure access to their information on-demand, enhanced e-business agility and productivity simply happens.
Synchronoss Universal ID
Extend access to your employees, business partners, and customers
Safely verify identities and let only the right people into your network, systems, and applications – so both you and your users can conduct business confidently and securely.
Universal ID allows selectable options for one-time passcode delivery, so users can choose the method most convenient for them at the time. If any option is unavailable or lost, convenient backup alternatives are always available.
Reduces the risk of identity fraud and data theft, protecting corporate assets and brand
Enables mobile workforce and BYOD – simplifying secure access and boosting productivity
Allows businesses to securely grant access to third party business partners
Controls costs by eliminating the need for on premise hardware and software, and significantly reduces help desk costs
Enables users to process transactions and sign documents from mobile devices
Addresses compliance requirements for HIPAA, DEA Rule 1311, FFIEC, FICAM and FISMA
Universal ID's Key Features
Universal ID reduces risk with two-factor authentication that's certified to strict government and industry standards. The platform works by generating a one-time passcode that users add to their existing username and password sign-in sequence. And with frictionless options such as scanning a QR code or proximity sign in, there's no need to enter usernames and passwords at all.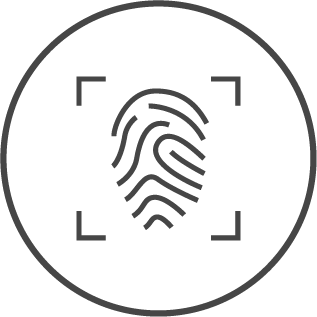 Identity
Verification
Online, self-service identity proofing via web portal or in-person vetting.
Government certified identity verification to NIST* standards
Users can strengthen their identity credential to address specific requirements such as accessing e-health records or financial data
Online, self-serve enrollment or mass upload of enterprise identities
Integration with existing systems to leverage identity data
* The National Institute of Standards and Technology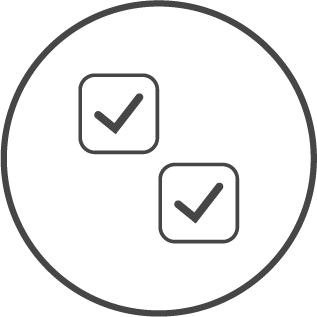 Two-Factor
Authentication
Strong authentication factors with satisfying end-user experience.
Combines a single use passcode with username / password to enhance security
Broad array of user selectable two-factor options including mobile app, text, email, interactive voice response, hard and soft tokens, and QR code scans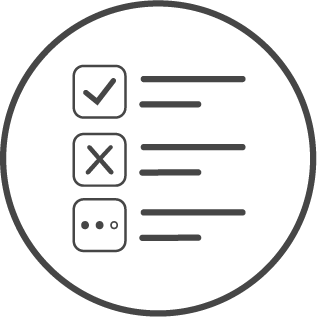 Review Transactions for
Approval & Signing
Approve, reject and view pending and archived transactions.
Remotely process transactions such as e-prescriptions, purchase orders and fund transfers
Approve, reject and view pending and archived transactions
Apply legally recognizable digital signatures as wet signatures and are available for to XML and PDF documents
ID Message Center mobile app available on Google Android and Apple iOS devices (iPhone®, iPad®, and iPod Touch®)
Access.Expanded.
Synchronoss Universal ID enables organizations to securely and confidently expand e-business. Whether its extending access to employees, third-parties or a network of healthcare providers, we help ensure that people get the information they need from anywhere, on any device.